Churches
Organizations Churches St. Peter's School
St. Peter's Anglican Parish
PO Box 29

Telephone: 709 589-2504 (Office) 589- 2507 (Fax) 709 589-2848 (Rectory)
Email: uicangparish@hotmail.com or wstrong@nf.sympatico.ca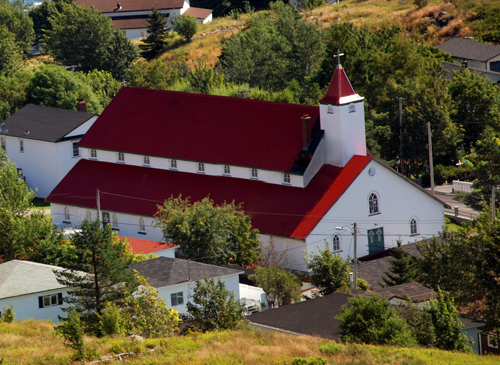 St. Peter's Anglican Church, Upper Island Cove
The Parish of Upper Island Cove is made up of three congregations. St. Peter's, Upper Island Cove; St. John the Evangelist, Bishop's Cove; and St. Andrew's, Bryant's Cove. The Parish boasts a proud history that dates to 1815 when construction began on the first church building at Upper Island Cove.

Today, Upper Island Cove is one of the largest Anglican Parishes in the Diocese serving over 850 families in the three communities. Each of the Church buildings is unique in architecture and is well maintained. The Parish is pleased to be served by active Sunday Schools, a Vacation Bible School, J.A., C.L.B., Three A.C.W. Branches, an A.C.A.A., and various Adult Christian Education Programs.

Services are held throughout the year and we strive to make all who come through our doors to feel welcome and spiritually nourished.
Personnel
The Reverend William Strong, Rector; The Reverend Arch Young, Associate Priest; The Reverend Aubrey Young, Vocational Deacon, Ms. Elaine Mercer, Secretary.
Office Hours
10 a.m. - 12p.m. ,1p.m.-3p.m. Mon -Friday , September - June 15.
Schedule of Services
Sunday Services are held at 10:30 a.m. and 7p.m. Please call for particular information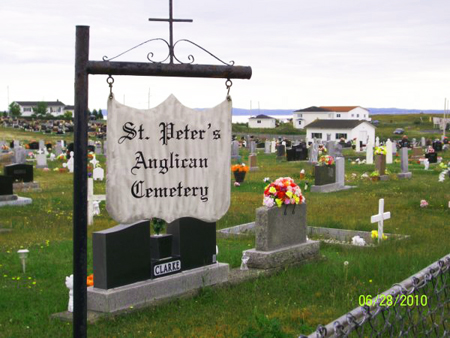 St. Peter's Anglican Cemetery – Photo
Immaculate Conception Roman Catholic Church
Immaculate Conception Parish
PO Box 299, 1-9 Water Street
Harbour Grace, NL A0A 2M0
Tel/Fax: (709) 596-6182
Immaculate Conception Roman Catholic Graveyard - Photo